691 St Paul Street-Soil Vapor Intrusion Study
Follow the links below to view the reports
Nominations are now being accepted for the 2018 Human Service Awards!
Make sure to submit the easy online application below before the September 25th deadline!
---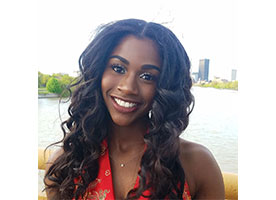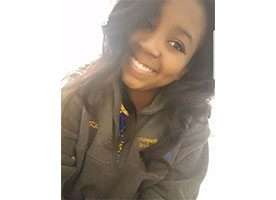 2018 Scholarship Winners Announced
The Federation of Social Workers is proud to announce their 2018 Ed Grabowski/Dina Finn Memorial scholarship winners: Ayanna Sampson and Khala Anderson.

Ayanna Sampson is a senior at Aquinas Institute. She plans to attend college to become a Physician's Assistant. Sampson participated with the Federation of Social Workers, in making Holiday baskets for men and women in military service. She also has tutored, worked in soup kitchens, helped run youth basketball tournaments, assisted with community gardens, volunteered at Rochester General Hospital and at a local rehabilitation center.

Khala Anderson is a senior at Irondequoit High School. She will attend Mercyhurst University in the fall to study Business in Intelligence. Anderson has been involved in community mentoring and volunteering at organizations such as: Tasteful Memories, blood drives, Goodwill and Action for a Better Community Programs.
BETHANY HOUSE is in need of NON PARISHABLE FOOD AND HEALTH & BEAUTY ITEMS !
Bethany House was founded in 1977. A Catholic worker house of hospitality, Bethany House provides shelter for homeless women and children without expecting payment through Social Services; all of their support is through donations!
Canned goods, baby food, laundry soap, shampoo...
FSW members will be collecting 5/1/18-5/31/18.
For EVERY item you donate you will receive a raffle ticket for a fabulous prize from FSW. Drawing to be held at the June 2018 Steward Council Meeting.
Donation Boxes will be available at all sites:
MCCC - See BB
CSEU - See Latonya
MCH - See Ksenija
IMPACT - See Evelyn Evans
SPS - 5th Floor outside Michelle Alaimo's area
WWW - 4th Floor Ketina Hogan Anderson's area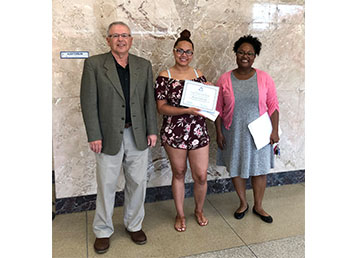 Federation of Social Workers
"Member of the Month"
We are pleased to announce a new program that will recognize a Federation
"Member of the Month"
. This person will be honored for his or her outstanding contributions of service to the entire community.
There will be a
"Member of the Month"
recognized every month, year around. If you would like to nominate a FSW Member who has done exceptional volunteer work or community service please fill out this nomination form.
Click Here for the Nomination Form
Each month's honoree will receive a
$100 gift card
to the restaurant of their choice, courtesy of the Retirees Council of the FSW, Modica Law Firm and Edge Advertising Group.


Our honoree for April 2018 is Renaja McDonald. Please click below to learn more about her valuable contribution of service to the community.
April Future Member of the Month
Congratulations, Renaja!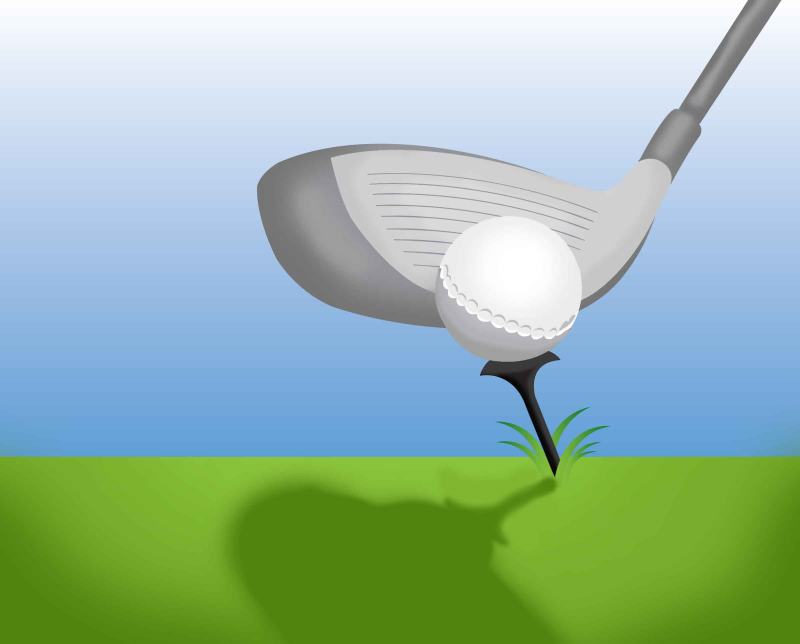 13th Annual Golf Tournament
Sunday July 22, 2018
Wild Wood Country Club
Our 13th Annual FSW Golf Tournament will be held on Sunday, July 22nd at Wild Wood Country Club. Hopefully, many of you can join us again this year. The money raised by this event helps children in need in our community in a variety of ways.

If you aren't able to play, please consider some level of sponsorship or donation of a silent auction prize.

We look forward to seeing you on July 22nd!
Kendall Bell Interview on "Shift Change" Local Radio Show
About The Federation of Social Workers
The Monroe County Federation of Social Workers, IUE-CWA Local 81381, is the oldest public sector social worker union in the United States of America. During our more than fifty years of existence we have provided diligent representation to our membership, which now includes more than nine hundred employees of the County of Monroe in upstate New York.

Our members are dedicated human service professionals who are both caring and committed to the entire community. Their tireless efforts at their jobs, and also as volunteers supporting many local charities, have improved the quality of life for everyone in Monroe County.