691 St Paul Street-Soil Vapor Intrusion Study
Follow the links below to view the reports
Union Plus Scholarship
Since 1991, the Union Plus Scholarship Program has awarded more than $4.2 million to students of working families who want to begin or continue their post-secondary education. This scholarship program is available for union members and their children. The deadline to apply for the 2018 Union Plus Scholarship is January 31.
Learn About The Scholarship
---
Beirne Foundation Scholarship
The CWA Joe Beirne Foundation will award 16 partial college scholarships of $4,000 each for two years for the 2018-2019 academic year. Eligible for the scholarships are CWA members, their spouses, children, and grandchildren, including the dependents of retired, laid-off, or deceased members. Applications are available only online at the Foundation's website. The final deadline for the 2018-2019 school year is April 30, 2018.
Learn About The Scholarship
---
IUE-CWA Scholarship
IUE-CWA applications for 2018-2019 scholarships will be accepted online through midnight March 31, 2018. (EST).
Learn About The Scholarship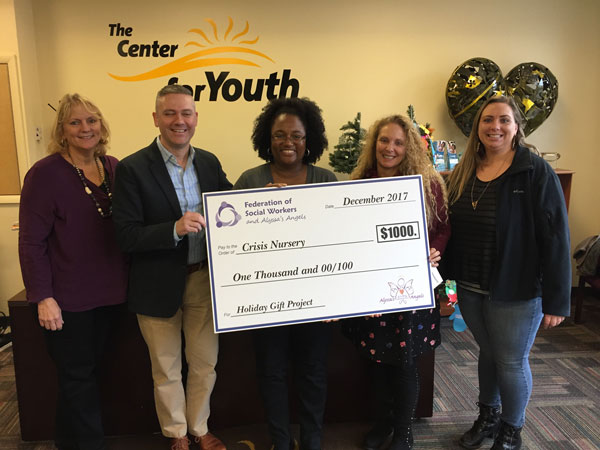 Federation Supports Local Holiday Gift Project
The Federation of Social Workers partnered with a local organization to make a $1000 donation to Crisis Nursery, which is a program under the Center for Youth here in Rochester. FSW Vice-president Kendall Bell and FSW Executive board member, Michelle Alaimo (center, holding check) recently made the presentation to Crisis Nursery representatives.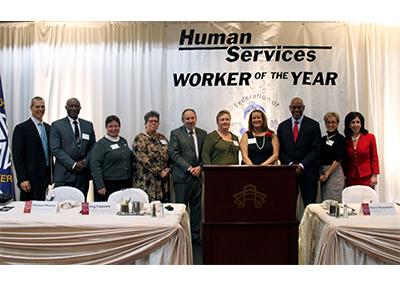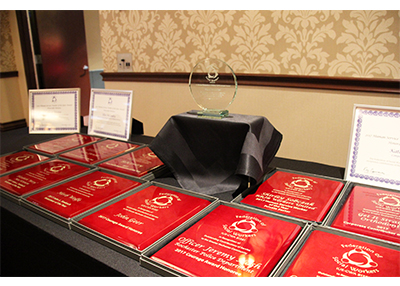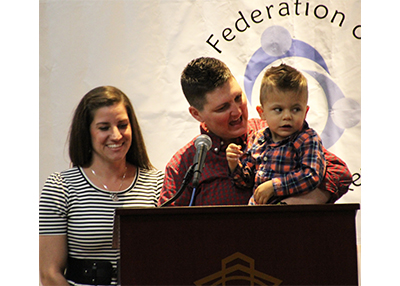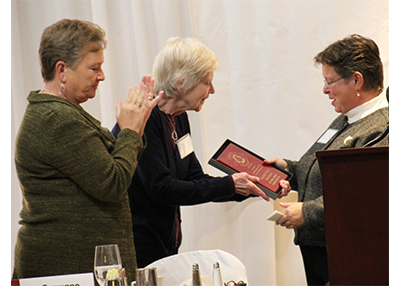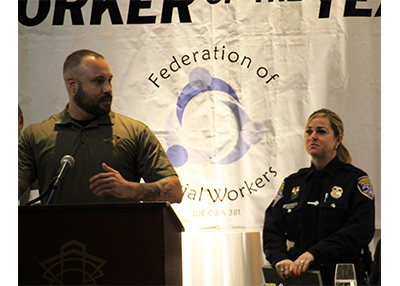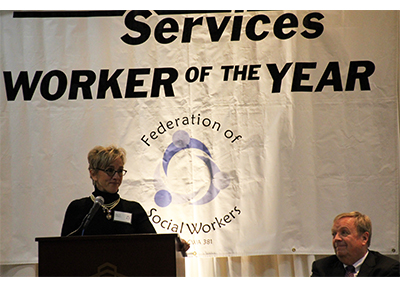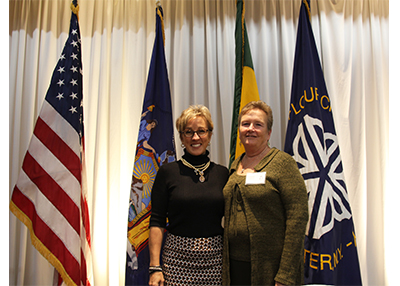 13th Human Service Awards Luncheon
On November 3, 2017, more than 330 local human service providers and their supporters, attended the 13th Annual Human Service Worker of the Year Awards luncheon, at the Rochester Riverside Convention Center. Individuals and organizations were recognized for having made exceptional contributions to improving the quality of life in the Greater Rochester area. Attendees included County Executive Cheryl Dinolfo, Deputy Mayor Dr. Cedric Alexander, NYS Senator Joseph Robach, Assembleymember Harry Bronson and County Clerk Adam Bello.
2017 HUMAN SERVICE AWARDS
Announcement of the honorees at this year's Human Service Worker of the Year Awards luncheon!
The Federation of Social Workers is proud to announce the honorees at this year's Human Service Worker of the Year Awards luncheon! Please join us in supporting them.
Human Service Worker (public sector)
Kerry Greene, CPS/MCDHS


Human Service Worker (private sector)
Shirley Sobczak, RRJB Workers United


John L. Seebach Volunteer Award
Elizabeth "Betsy" MacKinnon
Herb Wolfe


Courage Award
John Geer
Officer Kelly Phillips, Rochester Police Department
Officer Jeremy Nash, Rochester Police Department


Corporate Contributor
​ Get It Straight Orthodontics


Human Service Family
Kristy and Amy Stanton


Non-Profit Organization
Crisis Nursery
ROCovery
Zaire Downs


Bertina Forde Rising Star Award
Chris Poles, CPS/MCDHS


W. Burton Richardson Lifetime Achievement
Mary Whittier
Federation of Social Workers IUE/CWA 81381 and the Children's Agenda addressed CPS issues on WXXI Rochester Needs to Know program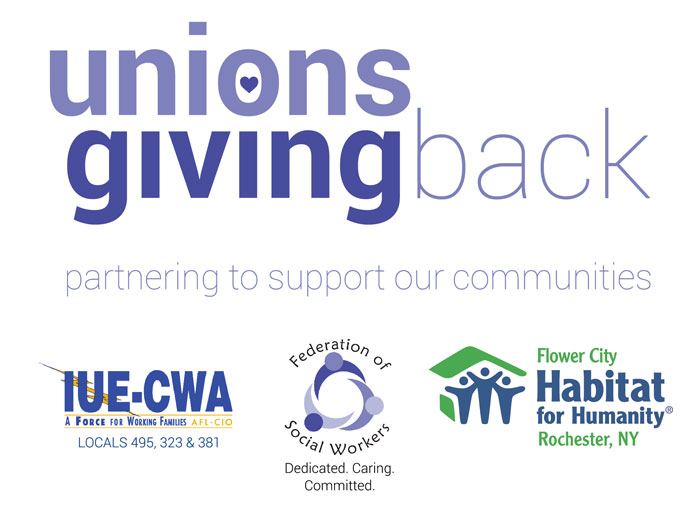 About The Federation of Social Workers
The Monroe County Federation of Social Workers, IUE-CWA Local 81381, is the oldest public sector social worker union in the United States of America. During our more than fifty years of existence we have provided diligent representation to our membership, which now includes more than nine hundred employees of the County of Monroe in upstate New York.

Our members are dedicated human service professionals who are both caring and committed to the entire community. Their tireless efforts at their jobs, and also as volunteers supporting many local charities, have improved the quality of life for everyone in Monroe County.
FSW Updates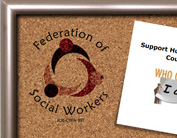 Stay up to date on FSW announcements on the Bulletin Board.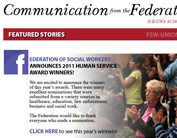 Make sure to stay connected to the FSW. Sign up for the newsletter and it will come right to you!
Signup for the Newsletter
Fill out the form below to sign up for the FSW Newsletter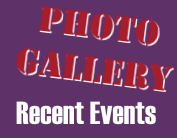 Check out the FSW photo gallery.
Photo Gallery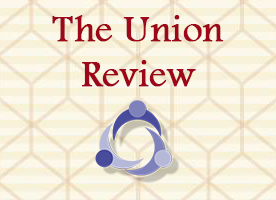 Read up on the Union Review the official publication of the Federation of Social Worker's IUE-CWA 81381
Union Review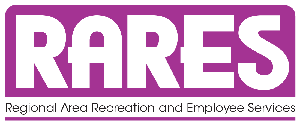 Check out the Rares website to see the current deals and specials.
Rares