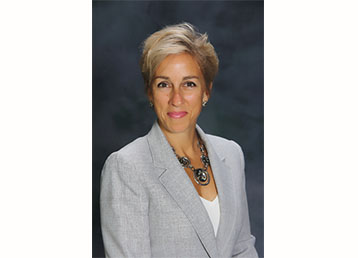 Mary Whittier to Receive Human Service Lifetime Achievement Award
The Executive Board of the Federation of Social Workers is proud to announce that they have selected Mary Whittier to receive the 2017 W. Burton Richardson Lifetime Achievement Award. The award will be presented at the 13th Annual Human Services Worker of the Year luncheon on November 3, 2017 at the Joseph Floreano Rochester Riverside Convention Center. Previous Lifetime Achievement honorees have included Congresswoman Louise Slaughter, Sheriff Andrew Meloni, Garth Fagan, Mayor William Johnson and NYS Lt. Governor Robert Duffy.
Mary E. Whittier is the Founding Executive Director for Bivona Child Advocacy Center (Bivona), which is a non-profit organization that provides comprehensive services to children suspected of being sexually or physically abused. Ms. Whittier has worked with children and families for over 30 years and her professional background includes working as a teacher's assistant for Hillside Children's Center, as a Child Protective Services caseworker, and as a social worker for Golisano Children's Hospital, which included being the forensic interviewer and administrator for the REACH Program. She spearheaded the development and formation of Bivona in 2001.
Ms. Whittier has served and/or is currently serving on a number of boards including: the Advisory Board for NCMEC/NY Branch, the NYS Chapter of the National Children's Alliance (NYSCA), and the Rochester Police Foundation. She received the Social Worker of the Year award for Program Innovation in 2000, was the recipient of the Human Services Worker of the Year Award for the private sector in 2006, was the first female recipient of the Carl S. Hallauer award in 2008, was nominated for the ATHENA Award in 2011, was awarded the Edward Mott Moore award from the medical community in 2013, named as a 2014 Women of Distinction by the NYS Senate, and in 2017 was the second recipient of the Chief Judge Judith Kaye Award.
"We are very proud to be honoring Mary Whittier for her many years of extraordinary human service. She is a very deserving recipient of this award.", said Federation president Margaret Capuano.
With this announcement, the Federation will also begin accepting nominations from the community for a variety of human service awards for both individuals and organizations. Please
click here
to access the online nomination form, which includes a complete list of awards and categories for the 2017 Human Services event.