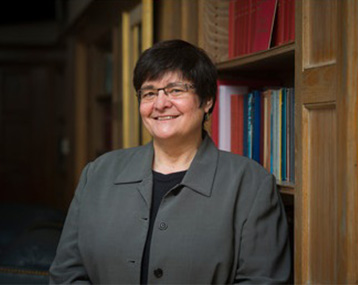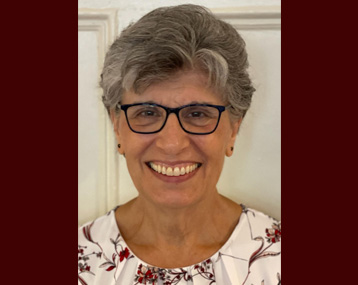 FEDERATION OF SOCIAL WORKERS ANNOUNCES ITS LIFETIME ACHIEVEMENT AWARD HONOREES FOR 2023
At our Human Service Worker of the Year Awards luncheon on Friday, October 27, 2023, we will be honoring two extraordinary individuals, who did much to improve the quality of life for others during their careers. Our first honoree, Patricia Lorenzen, recently retired after having served as Director of Saint Peter's Kitchen for 21 years. Our second honoree, Linda Donahue, retired from serving as a labor educator for more than 35 years, employed by Cornell University's School of Labor Relations.

Patricia DiLaura Lorenzen

After working as a Dental Hygienist for the first 25 years of her professional career, Patty Lorenzen experienced a desire to serve her community in a different way. She became a Co-Director of St. Peter's Kitchen in 2000 under thedirection of Sr. Barbara Kuhn. With no kitchen experience and having never worked with the disenfranchised community of our city before, the desire to serve was strong and gave her the capacity to make the change, learn food service and experience the enormous difficulties with our brothers and sisters who are raised with racial prejudice, mental health, addiction and generational poverty.
In 2004, Patty accepted the directorship when Sr. Barbara left to start a new ministry. From a full service daily meal, to many Community Programs, Christmas Stores, Clothing Closet, Creation of a Food Pantry, Emergency assistance for the community: transportation, funeral expense help, RGE help, even help with funding for school clothing for children, fax, phone and copy service, the kitchen continued to provide whatever it could. Patty and her small staff grew into honorary "social workers" with only the funding from individual donors available, 150 volunteers to stabilize the program and an amazing Board of Directors.
Twenty two years later as of June 2022, with much sadness in leaving her community, she retired to allow the kitchen new leadership with the hopes to expand the outreach under a new director's vision. She is forever grateful and forever humbled by the experience of working and living with all those connected with St. Peter's Kitchen.

Linda Donahue

Linda H. Donahue worked as a Rochester-based labor educator, employed by Cornell University's Industrial and Labor Relations School, for over 35 years. Initially hired as a clerical worker, Linda eventually became Extension faculty, coordinating and teaching in the Labor Studies Program and offering a wide variety of training programs and educational forums to unionists across Upstate New York. In Labor Studies classes local union activists learned about employment and labor laws and the history of workers' struggles as well as how to more effectively bargain contracts and administer contracts. Linda frequently spoke on subjects such as the gig economy, effective committees, local labor history, and working women's issues.
In 2009 Linda chaired the New York State Department of Labor Hotel and Restaurant Industry Wage Board and subsequently, in 2015, testified before the state legislature about the tipped wage rate. Following the 2008 release of her report on the misclassification of employees as independent contractors, Linda was invited to testify before both the NYS Assembly and Senate Labor Committees. Among her publications are several, co-authored with Jon Garlock, about Rochester's labor history. Linda's contributions have been recognized by the Rochester Labor Council, the Coalition of Black Trade Unionists, Pride at Work, the NYC-based publication Irish Echo, and the MCFSW. She serves on the Advisory Board of Finger Lakes Occupational Health Services and the Worker Justice Center, is a member of the R.G. Pettengill Labor Education Fund, and is an officer with Rainbow Seniors ROC. She was previously on the national executive board of Pride at Work.
During the pandemic the ILR School decided to permanently close the Rochester office; Linda retired in 2020. While continuing to serve on several Boards, she also enjoys spending time with her husband of 35 years, Rick Winkler, in their Irondequoit home.