Applications Are Now Being Accepted for the 2020 Ed Grabowski-Dina Finn Memorial Scholarships!
If you have a child or grandchild graduating high school (or already in college - see link for details) - don't delay and APPLY NOW for one of two FSW College Scholarships! Make sure to submit the easy online application below before the June 1st deadline!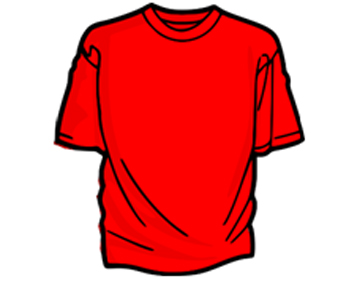 Wear Your RED Shirt on Thursday
Stuck at Home? If you are an FSW member, wear your RED Shirt on Thursday and post it on the FSW Facebook Page. Once you return to work find LaTonya, Evelyn or Michelle A for your ticket!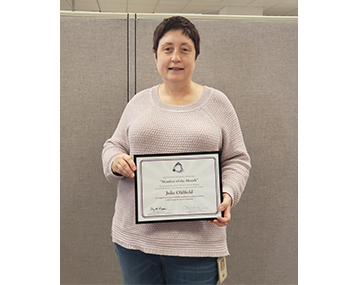 Federation of Social Workers
"Member of the Month"
We are pleased to announce a new program that will recognize a Federation
"Member of the Month"
. This person will be honored for his or her outstanding contributions of service to the entire community.
There will be a
"Member of the Month"
recognized every month, year around. If you would like to nominate a FSW Member who has done exceptional professional, volunteer, or other community service, please fill out this nomination form.
Click Here for the Nomination Form
Each month's honoree will receive a
$100 gift card
to the restaurant of their choice, courtesy of the Retirees Council of the FSW, Modica Law Firm and Edge Advertising Group.


Our honoree for March 2020 is Julie Oldfield. Please click below to learn more about her valuable contribution of service to the community.
Member of the Month
Congratulations, Julie Oldfield!
Federation of Social Workers Election Results
February 11, 2020
Congratulations to the winners and thank you to everyone who ran for these important positions.
President
Winner - Ebony Burgess


Westfall Steward
Winner - Andrew Bynoe


CSEU Steward
Winner - Teresa Harvey


MCCC Steward
Winner - Lennie Murrell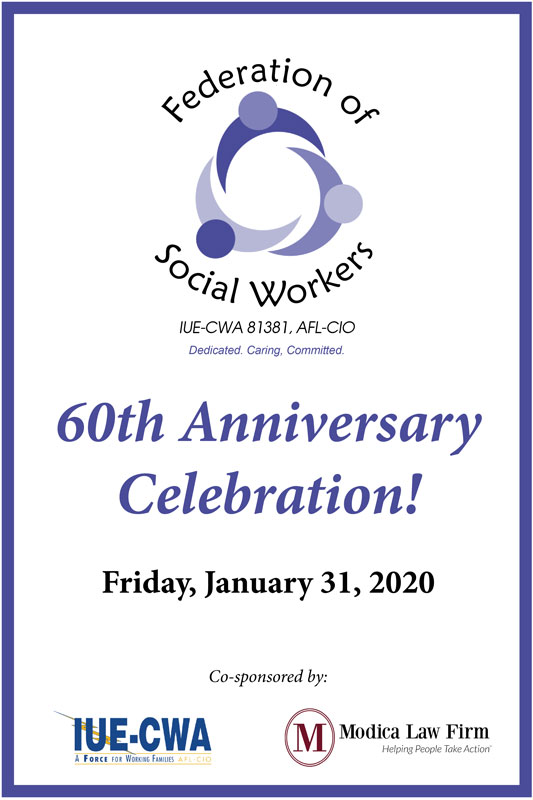 Federation of Social Workers 60th Celebration
On January 31, 2020, the Federation of Social Workers held a celebration to mark the union's 60th Anniversary! Attendees included active and retired members, as well as many past presidents and officers. We are extremely grateful to Modica Law Firm and the IUE-CWA for their co-sponsorship of this event. Their continued support of the Federation is deeply appreciated!
2019 Human Service Awards Luncheon!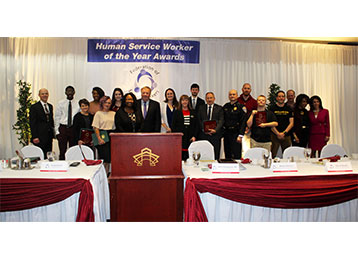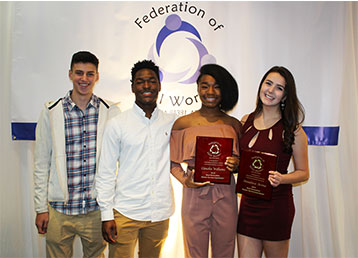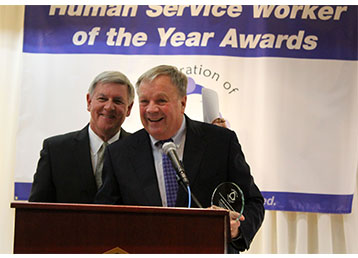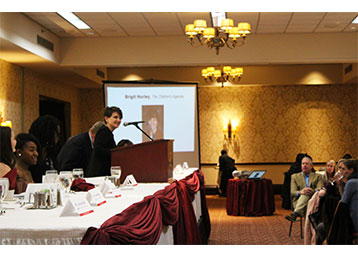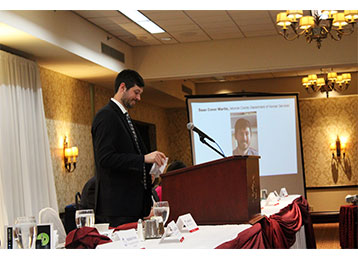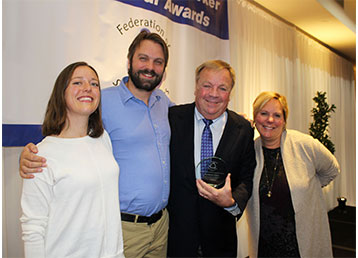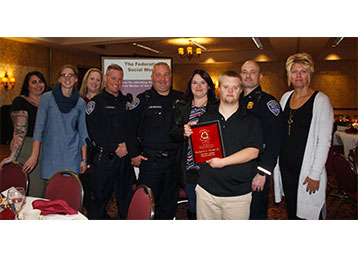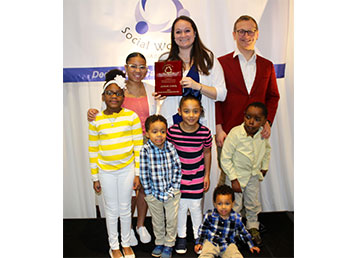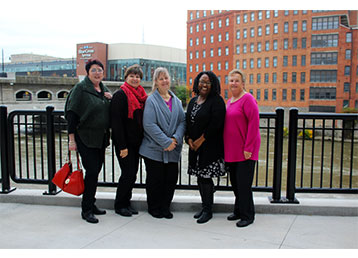 The Federation of Social Workers would like to thank all of our 2019 honorees, sponsors, attendees, nominators and those who supported this year's event in any way. As in years past, the celebration was an inspirational and memorable experience for everyone.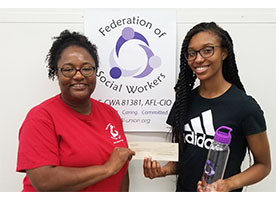 2019 Scholarship Winner Announced
The Federation of Social Workers is proud to announce that the 2019 winner of the Ed Grabowski/Dina Finn Memorial Scholarship is Chynna Sharp. Congratulations, Chynna!

Chynna is a recent graduate of Greece Athena High School, who will be attending Nazareth College in the fall to study physical therapy. She has volunteered at hospitals, food kitchens, the Greece Town Hall and at a physical therapist's office. The Federation of Social Workers wishes Chynna Sharp great success in her future academic endeavors.
Kendall Bell Interview on "Shift Change" Local Radio Show
About The Federation of Social Workers
The Monroe County Federation of Social Workers, IUE-CWA Local 81381, is the oldest public sector social worker union in the United States of America. During our more than fifty years of existence we have provided diligent representation to our membership, which now includes more than nine hundred employees of the County of Monroe in upstate New York.

Our members are dedicated human service professionals who are both caring and committed to the entire community. Their tireless efforts at their jobs, and also as volunteers supporting many local charities, have improved the quality of life for everyone in Monroe County.