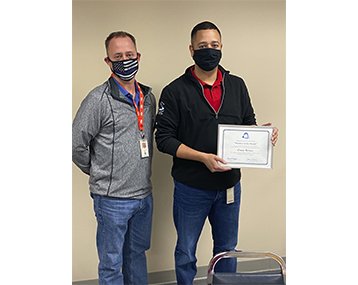 The Federation of Social Workers Member of the Month for October is Omar Rivera!
Omar is a Senior Examiner in the SNAP Workgroup who consistently goes above and beyond the call of duty. He is always looking at ways to improve not only the SNAP workgroup, but the agency as a whole. Omar is always willing to step in wherever there is a need. From
Assisting with trainings, to identifying ways for the team to be more efficient. Omar is truly a team player and at times has been his team's very own Superman!!!
Funding to support the FSW "Member of the Month" program is provided by the Federation's Retiree Council, Modica Law Firm and Edge Advertising Group.


If you would like to nominate a FSW Member who has done exceptional professional, volunteer, or other community service, please fill out this nomination form.
Thank you!
Prior Members of the Month